Wood inlay rings is a broad category and most people have far different concepts of what a wood ring truly looks like. And more questions arise at the beginning than there are answers ... Is it a solid wood band? Does it have Hawaiian Wood inlay? Does it have seams in the wood? What happens if it gets wet? Can the wood split and crack? Who carries the longest wood ring warranties? Are they manufactured in the United States? Can I specify the type of wood to make my ring with and can I designate the final color and look? What happens if I receive the finished product and I don't like it? Can I return it for a different ring or get my money back? Do different suppliers create wood rings using the same basic process or are they all different - like a Ferrari automobile is manufactured to different tolerances and specifications than a Ford? How I am to really know that the wood inlay ring is right for me - there are hundreds and hundreds of options? OK, let's start trying to answer these questions because they are all worthwhile to ask and all deserve answers:
Types and Styles of Wood Inlay Rings.
You will see a number of types of wood rings from Birch, Mahogany, KOA wood, Spruce, African Black wood, Burl, Box Elder, Black Ash, Olive wood, and, many others. And the finished piece will be as unique as the creativity of the artisan. Blue diamonds as an insert? No problem. How about adding solid 18 kt yellow gold on both sides of a KOA wood inlay and adding a meteorite inlay in between - yes that is possible. Want to really make it unique and add a small sliver of dinosaur bone in the mix - of course this can be done as well.
Wood inlay rings are here to stay - they are in high demand and when you find a seller than is as creative as the designer you can order just about anything you can come up with. The price for this service? It will generally depend on the types of materials in the finished piece. If we are talking platinum inlays with a unique and rare blue dinosaur bone than the finished piece will likely cost thousands - not hundreds.
Just keep in mind that anything is possible when it comes to types and styles in these stunning new mens fashion categories - let your imagination run wild - the craftsman will adore you!
Costs of Wood Inlays.
One hundred dollars and below on eBay. We see them all the time. In the industry they are known as disposable rings much like a disposable razor. You wear them they break or crack or fade and you buy a new one. They are cheap and replaceable. For those wanting to find something unique and new from time to time this might be a good way to proceed for your mens wood inlay ring. But for those who want to cherish one wedding band for life and pass it on to their posterity - you might want to shop around and find something that is engineered to last.
The average - if there is such a thing - pricing for wood inlay rings that are made by a craftsman varies from $200-300 purchase price to $500-1000 depending upon what type of wood is used and who makes it. A simple ring with a more common inlay like mahogany or birch might fall into this less expensive category.
But when purchasing a truly exotic hardwood ring such as Hawaiian KOA wood or possibly African Black wood and when made by a craftsman using no seams in the finished product - a technique very difficult to perform - you will be paying for this wood and this finished look.
Caring for a Wood Inlay Ring.
A damp cloth is the best way to care for and wipe clean a wood inlay ring. No harsh chemicals, no detergents, and as little water as possible. Most exotic wood rings that are in the $400 and up range have been treated with a special sealer than prevents the wood from expanding and contracting in water but this sealer might need to be replaced every few years to ensure that it remains as beautiful as the day you bought it.
We also recommend that a different ring be purchased - a less expensive tungsten carbide for example - that can be worn for the tough, dirty jobs like mowing the yard, working out with heavy weights, and climbing beneath the car to change the transmission fluid. In this way you help preserve the masterpiece and can pass it on to loved ones as a keepsake years from now!
Warranties and Returns of Mens Wood Inlay Rings.
Warranties on mens wood inlay rings are as varied as those crafting these stunning rings. Some offer a lifetime warranty and some offer a one-year warranty and some offer no warranty whatsoever. One might think that the longer the warranty the better the finished product but this is far from accurate. Some of the least expensive rings on the market come from China as knock-offs. These rings cost sellers so little that to offer a lifetime warranty means little expense to them if they have to be replaced.
On the other hand, from our experience, he tru artisans in this wood inlay ring business tend to offer a more realistic warranty, say for a year or so. Why? Because they truly understand after having worked with fine and exotic wood products for their whole lives that wood is wood and it can crack or shrink or expand or chip. Do they take great care in the creation process to minimize these risks and so they seal the rings against issues with water? Yes of course they do. They love the creation, they live to create and to satisfy and to come up with unique and timeless designs that can be passed along as keepsakes. But they are realistic. They warranty them to make sure there are no defects during the first year or so but they realize that one person will wear the wood inlay ring scuba diving and other will only wear it to office and changes to a less expensive non-wood model when they are mowing the yard.
About the Blogger.
Ronald C. Johnson is the co-founder and owner of Tayloright LLC, a Utah-based corporation. Before founding the Company, Mr. Johnson earned his B.S. degree from Texas Wesleyan University and spent many years as National Director of T-Mobile USA where he co-authored the book titled: Loyal-T, the ABC's of Creating Loyal Customers. His career has focused on sales, marketing, and training including 6 years with FranklinCovey in a sales and management capacity. He is married with five children, two grandchildren and resides in Washington, Utah.
About Tayloright LLC.
Based in St. George, Utah, Tayloright LLC, began operations in March of 2009 selling wedding rings, men's jewelry and rock climbing holds. Currently, Tayloright LLC serves the international wedding ring marketplace shipping to countries worldwide. Their innovative products and accessories offer a fashion category that allows both men and women to enjoy eye-catching, stunning designs in alternative as well as precious metals. The Company carries products that are backed by their lifetime defect and sizing warranty. Average wedding ring prices from their combined websites range between $300.00-400.00 although they also carry precious metal rings that sell into the thousands of dollars. Its premier website is www.mensweddingbands.com. To see their vast collection of precious and exotic inlay rings made in wood, antler, meteorite and dinosaur bone please see the following link … http://www.mensweddingbands.com/exotic-inlays/?sort=priceasc.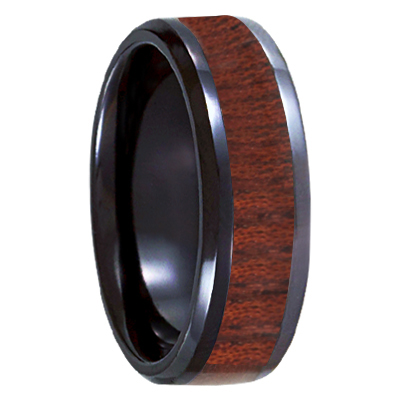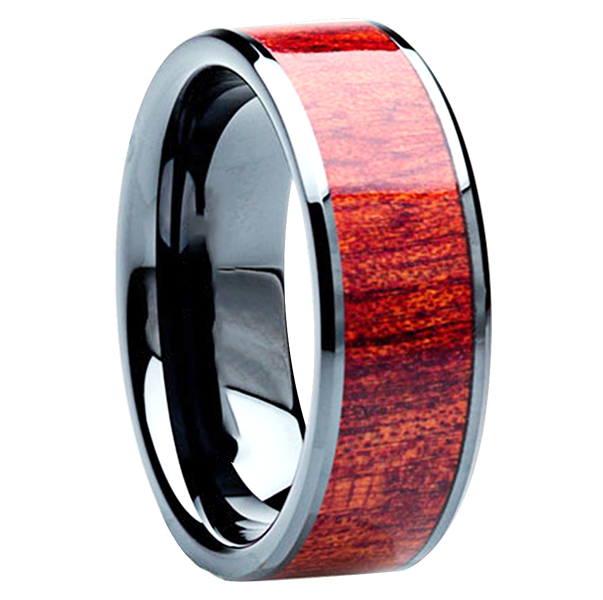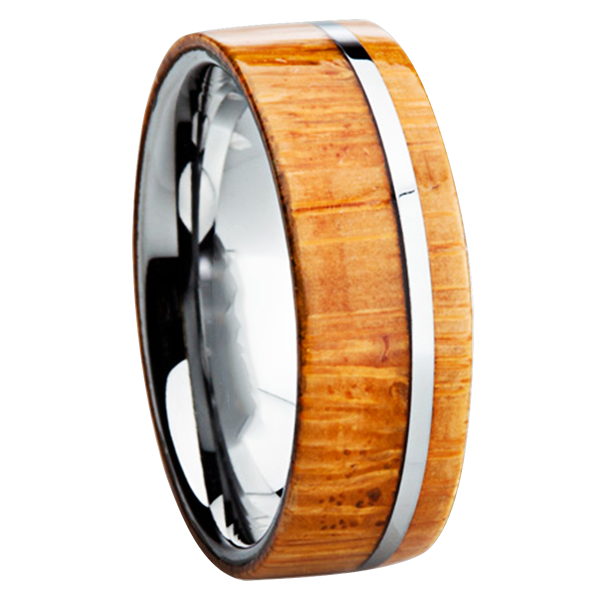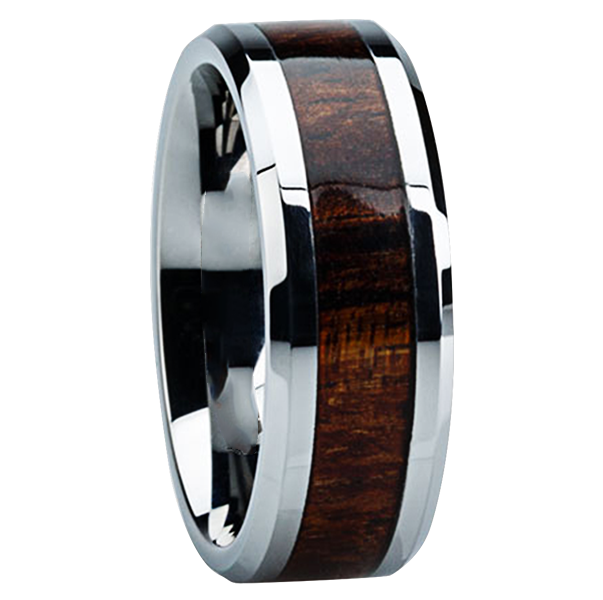 Recent Posts
Men's Wedding Bands – Origin, Significance, Cost, and Tips to Choose Every culture h …

Everything You Wanted to Know About Wedding RingsWeddings bands are now in-trend. Grooms never had …

Tungsten Versus Gold Mens Wedding Bands - we decided more needed to be written about this subj …