How Popular are Men's Black Diamond Wedding Bands?
In a word .... very! Black diamond rings for men are gaining in popularity and because of this phenomenon you will see a growing number of manufacturers creating a wide array of black diamond fashions - particularly for men. Men seem to like the color which symbolizes strength and conviction. There also appears to be a mysterious element to the black diamond that translates to the man wearing it. With this being said, black diamonds in rings and other jewelry have made their way to the top of the fashion jewelry category and appear to be there to stay. They are attractive, unique, different and set apart the wearer in a way that says, "I dare to be different, I like to stand out in a crowd."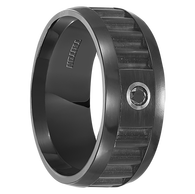 Much has been speculated about the origins of black diamonds - but most scientists agree that in all likelihood they originated from meteorites - which places these rare beauties in a popular and ever-growing category of mens meteorite rings.
Grading a black diamond is different from that of their contemporary - the white diamond. The black color in an dof itself obscures most if not all of the diamond imperfections that allow white diamonds to be graded. In white diamonds "D" is considered colorless and in extremely high demand resulting in higher and higher costs. But most white diamonds are in the D-J category meaning that they range from colorless to slightly colored. With Z meaning that they have a hue of yellow and are the least expensive to purchase and the least appealing to the eye. Black diamonds happen to be rare which makes them unique and eye-catching - there simply are not as many on the market and being worn as white diamonds. Black diamonds actually are not transparent - they do not show "fire" like a white diamond. They absorb rather than reflect the light. Black diamonds are in the colored diamond category and are sometimes referred to as fancy diamonds.
We have added a few of our more popular black diamonds below - we think they are perfect for the man in formal wear, daring to be risky and different. Look through a GQ magazine and see how many pages you leaf through before you find an image of this popular new, trendy, man's diamond!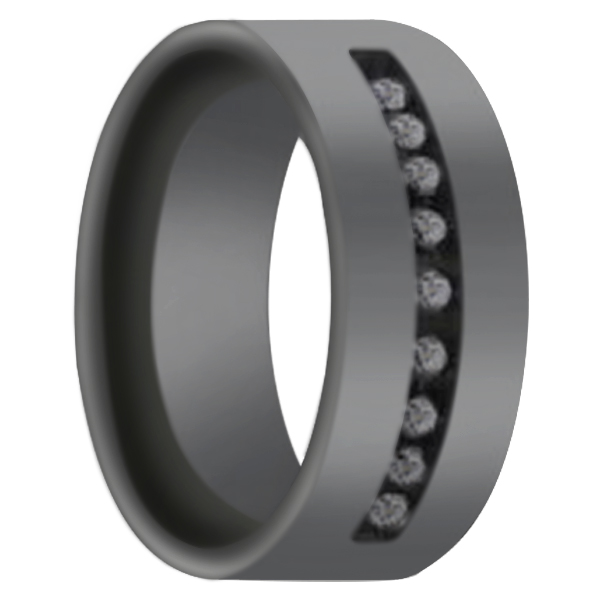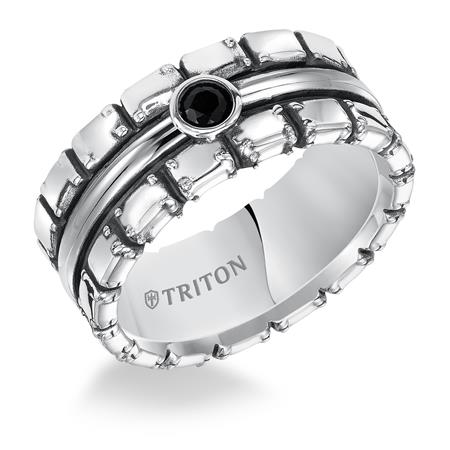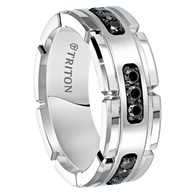 Would love to hear your thoughts. Please forward them to ringsales@live.com or sales@mensweddingbands.com.
Recent Posts
Men's Wedding Bands – Origin, Significance, Cost, and Tips to Choose Every culture h …

Everything You Wanted to Know About Wedding RingsWeddings bands are now in-trend. Grooms never had …

Tungsten Versus Gold Mens Wedding Bands - we decided more needed to be written about this subj …